"Do You Need Magical Help
When It Comes To Understanding
Garage Door Openers?"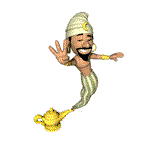 There are many brands of residential garage door openers on the market today, and finding the one that works best for the type and weight of door that you have can be somewhat confusing.
Depending on your situation, you may need technical help from an authorized dealer in determining what size mechanism you will require.
We will sort through all of this for you in the simplest way possible so you will have some idea of what is available, and what you may need.
Door openers have come a long way since their invention in 1926 by the founder of the Overhead Door Corporation. Today, they come with complex radio signal devices that on some brands can change the code for the next open-close event to keep hackers from stealing your signal. We are all concerned about security these days and these types of devices offer the very best state-of-the-art approaches from some of the manufacturers.
Some units offer a fast open feature that gets the door up in a hurry and then closes at the normal rate of speed for night-time entry into your garage - giving you that final sense of security before alighting from your car. These type of features are very beneficial for those homeowners who mostly enter their garages during the dark hours. Who can get enough security and convenience features these days?
Safety features include advanced laser beam devices that will stop, then reverse the door direction, if a child or pet breaks the light beam. With todays hurried lifestyle, these type of safety features are essential to the peace of mind for every homeowner.
Many of the units available today have advanced signal features that allow for programming to a cell-phone and are compatible with Car2U® and HomeLink® systems for the utmost in convenience and safety. The digital world has come a long way, and many manufacturers of garage door openers have kept up with the advancements in digital technology making their products very desirable.
Also, you have to consider which of the three types of drive-systems will best suit your situation. Some offer extremely quiet and vibration-free operation even on some of the heaviest doors. This is a huge benefit if you have bedrooms above the garage area, or living space close by. If you purchase a authorized dealer installed unit, they can help you determine the proper drive system for your situation.
Residential garage door openers are a complicated subject due to the many variables involved, all based upon your needs. We will give you our very best effort to clarify this for you so that you can make an informed purchase from a position of knowledge and understanding as to what is involved verses what is available.
HomeLink® is a registered trademark of Johnson Controls Technology Company.
Car2U™ is a registered trademark of Lear Corporation.
For an in-depth discussion and review of various brand-name garage openers on the market today, visit our pages:
Garage Opener Types,
Overhead Door Garage Door Openers,
Genie Brand Door Openers,
LiftMaster Brand Door Openers,
Chamberlain Brand Door Openers.
Return from Garage Door Openers to GarageTips-101, Home Page
Do You Have A Story To Tell
About Do-It-Yourself Installation Of
Garage Door Openers
We are looking for stories about do-it-yourself installation on garage door openers. We want to know which is the best product for the handyman.

If you have tackled one of these projects, share your story with our readers. Upload your photos or graphics to help explain your story.

Tell us the products you installed and what could be improved in the design for the handyman with moderate skills and tools.