"Would You Consider
Polished Concrete
For Your Garage Floor Finish?"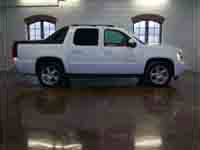 Polished concrete for your garage flooring is one of the greenest innovations you can choose for a final finish, as it uses no other materials, natural or man-made to accomplish.
Typically, concrete is first treated with a chemical densifying agent and then ground with progressively finer grinding tools until the desired level of finish is achieved. The grinding tools are generally diamond tipped grinding cup wheels and pads. Generally, concrete is deemed not to be polished prior to the grinding with what is called 400 grit pads, and it is typically finished to either 800, 1,500 or 3,000 grit levels. Stains, dyes and colorant agents are often applied to enhance the overall appearance of an existing concrete garage floor, but not always.
Designs, grids, scoring, borders, logos, and just about any image imaginable can be applied to the garage floor surface prior to finalizing the finish. If you are doing a new concrete floor you can add special aggregate in the form of river rock or black basalt that will show through the grinding process to form a unique one-of-a-kind finished concrete garage floor.
The finalized finish consists of a block out sealing agent that prevents water, gasoline, and oil staining. A 32" diameter grinder is capable of polishing an average of 600 square feet per hour per grit. So this process definitely falls into the do-it-yourself weekend category of garage flooring finish projects. You can rent the grinder-machine and purchase the diamond grit pads for the project.
Benefits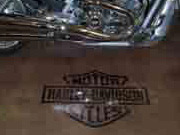 Polishing concrete is viewed as a sustainable garage flooring finish with high-end design options because it makes good use of the materials already present. Most garage floors have a concrete slab already in place as the primary floor. Polishing that existing slab eliminates the energy and materials consumed by applying a pre-manufactured floor covering.
In addition to the green factor mentioned above, this type of garage flooring is in the low-maintenance category, as they are far more durable and easier to clean than many applied garage flooring options. Plus, the relatively high-coeffcient of friction on the surface of a concrete garage floor falls into the less-slippery category. Concrete floors reduce dust and allergen problems and do not support mold growth of any type. LEED 2009 standards contain guidelines for using polished concrete garage flooring to qualify for LEED credits.
General Procedure
1: The concrete floor is cut 3 or 4 times depending on the existing condition of the finished surface. This can be done wet or dry depending on the worksite conditions and the availability of water.
2: The surface is then grouted with a cementitious material to correct imperfections and fill air bubbles.
3: Two more cuts are completed after grouting.
4: A clear liquid hardener often called a chemical densifying agent is then worked over the surface for about 1 hour. The agent will provide a glossy appearance to the finished garage flooring surface and increase the strength of the floor.
5: The floor is then left overnight for a curing period before 3 more polishing grit cuts are done.
6: Lastly, the concrete surface will be sealed with a stain and block out sealer.
If you think about it — polishing the concrete garage floor that you already have may be the best possible finish you can achieve!